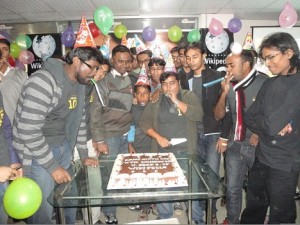 Birthday is perhaps one of the most awaited events for one's life. This is the time we commemorate the day we were born in this world. Well, I guess this is enough to throw a celebration for the date. There are different ways to celebrate a birthday. One is throwing a birthday party. Depending on the situation, it can be a planned or surprise one. But if you plan to throw an extravagant birthday party, here are some ideas and tips.
In most cases, adults are known to have tight schedules subjecting them to little or minimized time to have fun. Having a birthday party with a theme is therefore a sure way to drive their attention away from work giving them an opportunity to relax.
Choosing a Birthday Party Theme
A party theme is essential as it determines the forthwith proceed of the part and who to invite. For example, it would be highly inappropriate to invite a teetotaler to a wine themed party. Choosing a theme for a party depends on a number of factors, some of which are:
Age – Age plays a vital role in determining the theme for a party. For instance, the kind of party that would be held for an 18 year old kid would differ from that of a young adult or from that of a person in his thirties and so on.
Religious Beliefs – A party may have its theme based on religious beliefs of both the host and the attendants. If a certain group of people do not eat pork, then that whittles down the food choices. A certain group of people may not party against the regulations of their religious beliefs. It is therefore important to consider the religious beliefs of people attending your party when choosing the theme for your party.
Personality – It is important to choose a theme which fits the personality of the host. This will give the guests the freedom within themselves to freely enjoy the party. This will not only benefit the guests but the honoree too.
Social Status – Social status plays a crucial role as it is a major determinant of the costs affordability and availability towards funding of the party. It plays a major role on who attends the party. In most cases, people tend to invite and attend parties of friends of comparable social class. See my list of office birthday party ideas…
Adult Birthday Party Ideas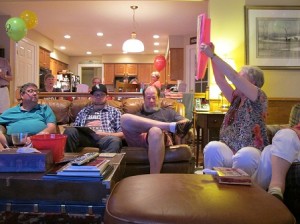 Open Party Theme
This is the kind of party theme where one can invites family and friends as a way celebrating a birthday. Friends, mostly peers, tag along their families to the party. Since the party is attended by kids too, you can have an area set aside and decorated for kids so as to give them maximum space to play .When it comes to drinks, you can have sweet flavored drinks for the kids. Beer, champagne, wines and other alcoholic drinks are reserved for the adults. You could also invite clowns to entertain kids and old school music for adults' entertainment .The guests are given a free choice of gifts to bring for the birthday honoree without limiting them to a specific gift theme.
Era Themed Party
Era themed parties are more of a walk down memory lane. The theme sets to travel back in time and recreate an atmosphere corresponding to the time frame of the birthday honoree's birth. The music and fashion should match that of the era recreated. The party goers are mainly peers of the birthday boy/girl. The gifts are also era based as many try and choose a gift that is in line with the era.
The era could range from 1920s to 1990s. 1920s is synonymous with generational change across the globe. Guests can be asked to wear classic 1920s costume. The 1980s is famous for great music and dances. Tunes from the likes of Madonna, Michael Jackson, Lionel Richie and Whitney Houston would be ideal for a 1980s themed party. A 1990s theme also provides fun songs from the Spice Girls, Destiny's Child and bands such as Westlife and Boyz II Men.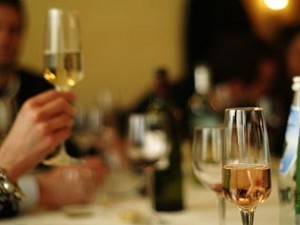 Wine Themed Party
You can ask every guest to come with a bottle of wine each. You could the guests to come with a specific range of wines. Depending on the different choices, wine pairing can be done. The guests are served from the different wines which they have brought. To spice up the birthday party celebration, you could also include wine tasting as part of the party theme.
Ice-cream Social
This is an all year round birthday-party theme particular apt when the weather is hot. Start with invitations shaped like ice cream cones. It is an outdoor party that features different types of ice cream and ways of eating it. People choose from this variety. It is essential to have coolers to keep the ice cream from melting.
Beach Party Theme
Other than theme suggestion, the party may also take place by poolside. If the party is taking place at an actual beach, participants can incorporate swimming, water sports and other activities such as sand castle building contest. A barbecue grill and a bonfire are synonymous with a beach party. Samba music or other genres of similar music is usually famous in beach parties. The party goers indulge in drinking sprees and the mood is usually akin to that of a carnival.
Related Birthday Sources: