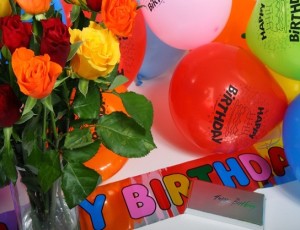 The irony of birthdays is that though we grow old chronologically, part of us stays young or even yearns to regress to our childhood days. After all, it's the one day people become extra nice to you and cut you some slack for acting silly or outrageous. As you grow older however, you slowly abandon your childlike ways and be stiff and nonchalant just like any other day. It's definitely sad if you reach that stage so rejuvenate this yearly celebration by injecting fresh ideas with these surely fun filled activities.
There are actually a lot of ways to celebrate a birthday. There are hundreds of activities you can engage into to spend your birthday and make it worthwhile. And these activities don't mean that you have to spend hundreds of dollars. In fact, some may even don't make spend any single penny, well at least you may have to throw a dollar or two for transportation, but what a dollar is to you if you will enjoy your birthday? So here are some cool birthday ideas on how to celebrate this big day.
How to Celebrate Birthday
Trip to Museums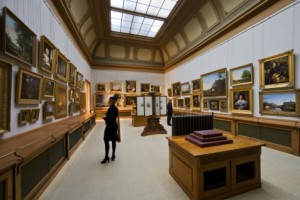 Trips to museums aren't out of the ordinary. For someone however whose last trip to the museum was when bell-bottoms were introduced now would be a good time for some History, Geography or Science lesson refresher. If you are a parent, you may want to bring your kids with you in your trip to historical museums and such. It will be nice to be a guide in these places. Aside from the fun it can bring, you and your kids can refresh the knowledge regarding with the subjects in particular museum.
Photo Credit: TeylerMuseum
Movies with Friends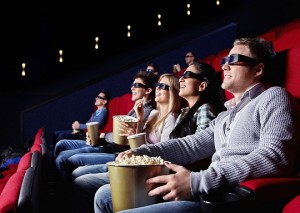 Watching movies might be an everyday thing. Spending a whole day watching back to back movies may turn out unique and enjoyable on the other hand. Watch different movies with the same group or schedule it with different groups. If you want to add more spice into the experience, watch movies that you wouldn't want to be caught watching.
Photo Credit: Cobaltpm
Putting items on you bucket list
Don't wait for the twilight years to make a list of the things you want to do before you die. Start emptying your bucket list as soon as you have the chance. The experience is enough to make you satisfied and ecstatic for the day. It's fine to have extraordinary birthday wishes. Whatever you failed to do this year, you can always put it in a new list to be fulfilled the year after.
Meet your Maker/s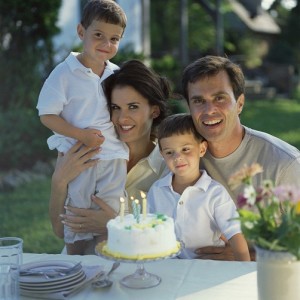 You don't need to cross to the afterlife to do this. I'm talking about your parents. Visiting home if you've been away for a while or simply skipping the concert after party to be with your parents on your special day is enough. Buy refreshments and treats at the nearby café/store and share a night cap with your folks. Bring back the good old days with this simple yet heart-warming activity. Who knows, they might be planning to give you a surprise birthday party? But ooops, don't expect too much huh.
(Note: Want to return the favor to your mom? Here are some birthday ideas for mom)
Brave the Great Outdoors
Escape the hustle and bustle of city life and commune with nature via camping trip. Enjoy the solitude or share this experience with your loved ones. To make it more special, don't bring your advanced portable appliances and do the cooking via campfire. Choose bear free zones though. It will be more enjoyable if you will spend this outdoor activity with your friends or someone special if you have. It will surely make your birthday memorable.
Boys Night Out
Gentlemen, watch a sporting event life or in the boob tube. Local bars with good grub and flowing beer would definitely complement jeering and shouting for your favorite team. No sporting event during your birthday, watch re-runs at home. It won't be as exciting if you already know who won though.
Wonderful World of Fun
Bring out the child in you and go to your favorite theme park. Have pictures with your favorite characters (if they're still alive and relevant) conquer your adult-acquired fear of attractions. Look for your favorite childhood treats like hotdogs, cotton candy, snow cones and others. You can also try riding in the scary rides. Who knows, riding on them might give you the best time of your life. Just don't forget to bring an anti-dizziness medicine and take them up before riding in roller coaster that will make you throw up after.
Invite your Friends Over
How about cooking your favorite food and then invite your friends or co-worker to come over? It's like throwing a birthday bash but in a simpler, homey way. Your friends would surely be more than happy to celebrate this special event with you. You can also prepare some unique dishes, or experiment with a new recipe and let your friends have a taste of it.
A Day in Relaxation Spa
Working life can be stressful. How about giving yourself a treat and spend your birthday in a relaxation spa? Have the most pleasurable services the center can offer. It's not bad to treat yourself once in a while. You deserve it anyway. You can have a full body massage, facial and have your nails and hair done. Sounds great isn't it? Consider that as your birthday gift to yourself.
Like I said, there are so many birthday celebration ideas that you can actually do on your birthday and make it extra special. All you have to do is to plan for it, of course, set a budget on it then execute.
Related Sources: