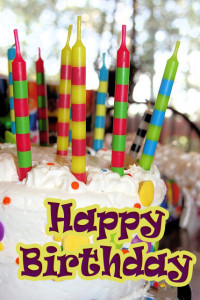 Birthday is one of the most anticipating moments in one's life. Most of us, if not everyone, is looking forward to this day. The day to commemorate the birth, the new beginning, the new start, it is really something that calls for a celebration. Aside from giving special birthday gift and present to the celebrant, wishing him/her the best for another chapter of his/her life is another way to make this day worth to remember.
Uttering some words of greetings and heartfelt wishes can be enough to make the celebrant's heart to be filled with glee and cheer. Your happy birthday wishes can come in different forms – be it an email, birthday card, gift note or SMS. Depends on how you send it, and your recipient's interest, you should be able to come up with the best choices of birthday messages to utter to the celebrant. Below are some samples of birthday wishes that will hopefully give you some idea.
Birthday Wishes Messages
Birthday comes only once a year
So celebrate it with so much cheer
With family, friends and peers
Let go of worries and fears
Just enjoy the moment
And feel the merriment
Happy Birthday!
~ ~ ~ ~ ~ ~ ~ ~ ~ ~ ~ ~
Happy Birthday to the best person I know
May all of your dreams come true
Have a wonderful birthday!
~ ~ ~ ~ ~ ~ ~ ~ ~ ~ ~ ~
Everlasting happiness and joy
That's all I wish for you on your birthday
Happy Birthday!
Birthday Card Messages
No need to scratch your head and squeeze your brain just to write the best message on your birthday card. All you need is template and idea, you can edit below samples for your convenience.
This card may seem simple and small
But it is packed with love and affection
Happy Birthday!
~ ~ ~ ~ ~ ~ ~ ~ ~ ~ ~ ~
You might be a year older
But I'm not sure if you're a year wiser
Either way, Happy Birthday!
~ ~ ~ ~ ~ ~ ~ ~ ~ ~ ~ ~
They say that as you age, you're getting finer
Like a bottle of wine in a cage
You sure are.
Happy Birthday!
~ ~ ~ ~ ~ ~ ~ ~ ~ ~ ~ ~
I'm wishing you a wonderful and special birthday ever
Enjoy the celebration with your friends and family!
Happy Birthday!
Forget all the worries
Dump all the bad memories
Remind yourself that you are loved
And there is a family to behold and to love
Happy Birthday!
Birthday SMS and Text Message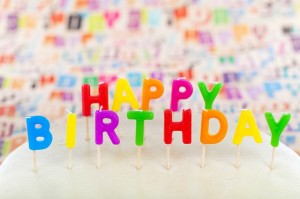 But how about those who can't express the greetings personally or it so much of a hassle to send post card or birthday card? Birthday wishes in a form of SMS will do the wonders. Here are some samples.
Toot-Toot
You've received a text message
Enclosed are love, care and affection
Happy Birthday!
~ ~ ~ ~ ~ ~ ~ ~ ~ ~ ~ ~
Hugs and kissed for you on your birthday
Wishing you nothing but the best
Happy Birthday!
~ ~ ~ ~ ~ ~ ~ ~ ~ ~ ~ ~
You're an inspiration
You're beautiful inside and out
You are the best
Happy Birthday!
~ ~ ~ ~ ~ ~ ~ ~ ~ ~ ~ ~
The most wonderful person I know is celebrating her birthday
That's you!
Happy birthday!
Birthday Quotes and Sayings
Do not dwell in the past;
Do not dream of the future,
Concentrate the mind on the present moment.
~ Buddha
~ ~ ~ ~ ~ ~ ~ ~ ~ ~ ~ ~
I'm lost in the middle of my birthday.
I want my friends, their touch, with the earth's last love.
I will take life's final offering;
I will take the last human blessing.
~ Rabindranath Tagore
~ ~ ~ ~ ~ ~ ~ ~ ~ ~ ~ ~
May you live to be 100 and may the last voice you hear be mine.
~ Frank Sinatra
~ ~ ~ ~ ~ ~ ~ ~ ~ ~ ~ ~
There are three hundred and sixty-four days when you might get un-birthday presents, and only one for birthday presents, you know
~ Lewis Carroll
~ ~ ~ ~ ~ ~ ~ ~ ~ ~ ~ ~
Wisdom doesn't necessarily come with age. Sometimes age just shows up all by itself.
~ Tom Wilson