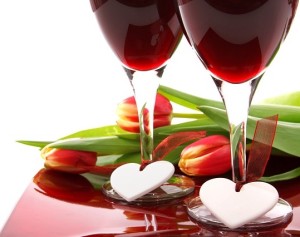 Every day is the perfect day to tell your spouse that you love them. However, anniversaries are the perfect day to emphasize the love that you and your spouse share. Whether you have been married for several decades or are still in the first few years of marriage, your anniversary should be something to be celebrated.
Marriage is one of the most difficult, but rewarding decisions a person makes in their life. Being completely committed to a person, even when they leave the toilet seat up or that one kitchen cabinet open all the time and it drives you crazy, is rare and should be regarded as special.
If your anniversary is within the next few weeks or even if you are considering some fun ideas to celebrate for next year's anniversary, here are some ideas that will get you started making that day memorable. You do not have to break the bank to make it special, the only goal is to celebrate the love you and your partner have for each other.
How to Celebrate your Anniversary
Look Back —This idea is especially fun for couples who have been together for ten or more years. Spend the evening with your spouse and dig up old photographs, family videos, love notes, and anything else that reminds of your significant other. Set the mood for the evening with a dinner prepared by both of you complete with candles and soft music in the background. Leave the dirty dishes in the sink and cuddle as you reminisce on some of the events that have made your marriage wonderful.
Create — is there a project that deserves the attention of both people in your marriage? Save that project and mark it off on your anniversary. This can be anything from putting the final coat of paint in the guest bedroom to going through the files in your office. Not only will you both feel accomplished by your achievement, but you will feel rewarded by doing it together.
Get away — Travelling with your partner can be great. Not only are you spending time with your lover, but you are also leaving behind the distractions that take away from your time with each other. Make it a point not to check email, or social networking sites. If you are really daring, turn off those cell phones and pretend you and your spouse are the only ones that exist in your world. This can be the perfect reason to plan that getaway out of the country or to that resort you've always wanted to try. For those of you on a tighter budget, pack up a tent and venture to a campsite on the outskirts of town!
First Date the Second Time — for many couples, a first date can be an awkward situation full of boring small talk. Even if this wasn't the case for you and your current partner, recreating the first time you went out together can increase the romantic mood and remind you of that magical first evening spent together. Try your best to make the date as identical as possible to your first one. Go to the same restaurant, sit in the same spot, and for a real challenge, wear the same outfit. You may have a few more gray hairs than you did back then, but this will remind you that your love for your partner is even greater.
Breakfast — this is the perfect idea to get your anniversary off to a romantic start. Wake up before you know your partner will be stirring and make some of their favorite foods. Place them out on a tray complete with a cloth napkin and flower in a pretty vase. Place the food on the bed and gently wake your partner up to this great surprise. This idea does not cost a lot, but the thoughtfulness and happiness you will provide your partner are what really matters.
Homemade Gift—This gift is definitely thoughtful and will show your spouse your devotion by the time it took you to create it. This can be anything you think your partner will enjoy. For men, they can make a jewelry box hand crafted to hold her precious accessories. Women can make their spouse a comfortable pair of pajama pants that they will be grateful to slip into after a long day at the office. No matter what the gift is, the fact that you made it will resound very strongly with your partner.
While gifts are a great way to show your spouse that you love them, an experience with them may be even more valuable. As you consider activities to do on your anniversary make sure it will be a memorable one that you will look back to in many anniversaries from now.