Easter is coming and everyone is anticipating receiving gift from their love ones. Though stores are full of Easter gift to choose from, creating your own gift with a personal touch will sure put one's heart out. Here are some creative gift ideas that will surely help you to have a simple to do but fabulous gift for everyone.
Easter Gifts For Babies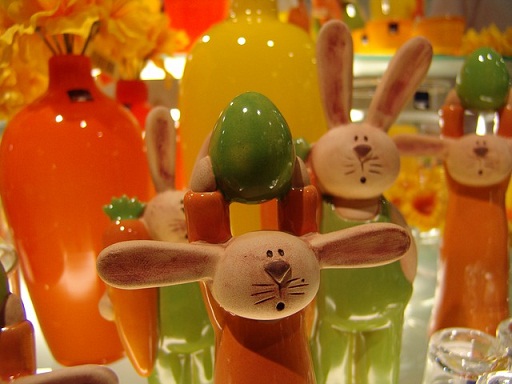 Spring Hats and Bunny Socks – If babies can talk, they will tell you how hard it is to wear a bunny suit for a whole day. You should also consider that texture of this suit around a baby's soft skin to eliminate rushes. Why complicate things if you can simplify joining them in Easter celebration wearing bunny socks and spring hats?
Bunny Comb and Brush Set – Another one gift to consider is the cute bunny comb including the set of brush for babies. This also includes a small mirror that is good on the nursery room for decoration. What a perfect stuff to keep for everyday use even after Easter.
Bunny Toys – Variety of toys will surely be a lovely gift for babies but always be careful in choosing the right stuff for them. Hard and dangerous toys may not be too comforting for them so avoid giving those for babies. You may opt to look for handmade bunny toys which are soft to touch and with attractive light colors. You can put these toys in an Easter basket.
Mirror on Stuff Toys – Give lovely animal toys with mirror attach to it. Make sure that this is safe and soft to squeeze for the baby to enjoy while seeing their own funny faces on it.
Flower Ring – Another gift idea for your babies is a flower ring with a rattle sound and colorful flower design that can stimulate their senses. This is eco-friendly toys that have Easter spring color, handy shape and a soft to touch texture which is safe for your babies. Indeed a nice gift for a baby this Easter.
Easter Gifts for Kids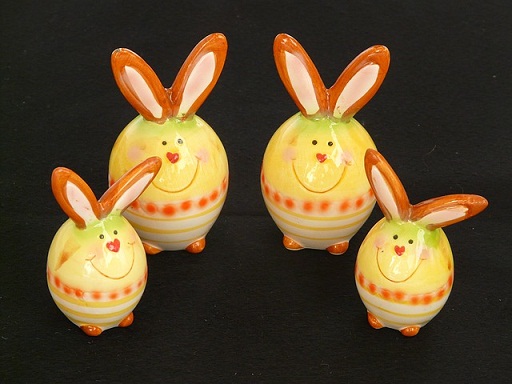 Save on Egg Bank – Some kids don't want to be too kids at all so spare them the gifts just for babies. So why not give them something to teach them how to save money this Easter by giving egg bank. Though this one is usually in high risk to be broken, the challenge is to keep it for future needs.
Ladybug Computer Accessories – Take time to look on your kid's personal computer or laptops and see if they need for some accessories. Ladybug computer paraphernalia such as mouse and mouse pad is definitely a perfect gift for them this Easter.
Easter Books – Perfect for little girls who enjoy reading is beautifully illustrated book. This contains pop up flaps and colorful pictures that will surely bring surprises to your kids.
Rabbit Mug – Having a hard time dealing with your kids when its milk time? Why not give them a gift this Easter that will attract them to drink milk with so much fun.
Bunny Hop – A memory game such as Bunny Hop will get your kids into educational Easter activities. This will surely sharpen their memory while having fun.
Easter Gifts for Mommy and Granny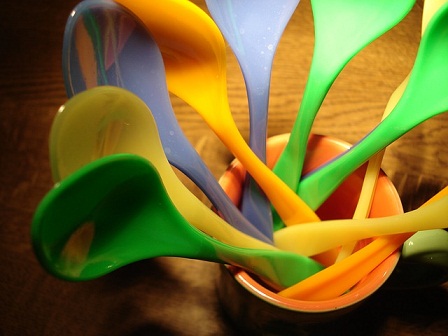 A Pot with Seed – Want to spend Easter with grandma but don't want to show your pictures in bunny suit together with other relative years ago? Having a hard time to choose the right food because grandma's health might suffer? Now is the day to give her something to spend time – a plant. Give her this eggling which contains soil and seed that after a few weeks will surely grow into a plant or herb. Make sure to remind grandma to water it for an awesome product.
Vase Designed with Flower – Show your effort my giving mom a vase with floral design than buying a bouquet of flowers in shop. You can opt to put tulips, lilies, mums and other variety of flowers to send happiness to your mom. A card with heartfelt Easter wishes would be very great to add personal touch to your gift.
Kitchen Tools and Gadget – Don't give you mom a dozen of eggs and ask for pancakes. Instead, give her an egg shape kitchen tools this Easter that will help her in kitchen works.
Easter Gifts for Daddy and Grandpa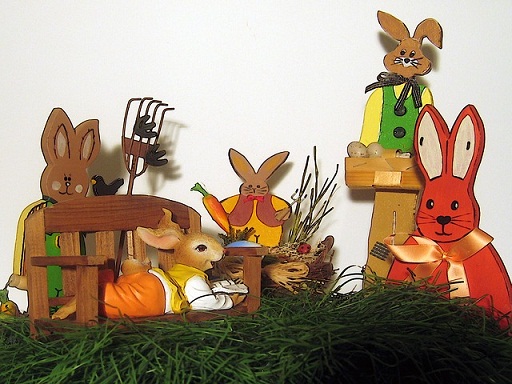 Boys will always be boys. Whether for your dad and grandpa, being into gadget and technology is the best thing to consider when giving Easter gifts to them. So better look for egg-shape stuff for them.
USB Speakers – Most men love to use their iPods, iPhones and MP3 Players while working and just to relax after a hard day work. This is just a small speaker that will not bring inconvenience on their desk so it will be a perfect gift to soothe the stress.
Ped Egg – Safe foot files to use while on the rest. Give this to bring relaxation on those busy feet once in awhile.
Toothbrush Sanitizer – It's not a good thing to catch flu and colds during workdays. To avoid delays and have pending job, give your men this sanitizer.
Digital Picture Frame – Send your dad and grandpa a gadget that can store photos where they can see their love ones to boost their energy during work. Make sure that this will also include some important features such as calendar and clock to help them organize their schedule.