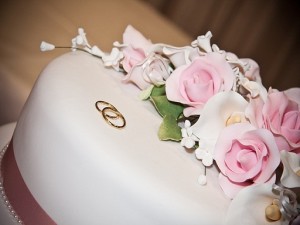 Not only are weddings a special time for the bride and groom, but they are also exciting for family members, friends, and even people who do not know the couple as well. A wedding gift is a great way to show the newlyweds how much you mean to them if you are a close family member or friend. Even if you don't know the couple very well, a gift is a nice way of saying that you are happy that they are beginning their new life together.
When my husband and I got married last year, we loved getting gifts that were unique, meaningful, or helped us start our home together. As you consider what to give a new couple, try some of these ideas for the perfect present.
Unique Wedding Gifts
Restaurant Gift Card
Many young couples lead busy lives that don't leave them much time for gourmet meal preparation. If you know a couple who would benefit from a night off of cooking or even a great date night, give them a gift card to your favorite restaurant. However, make sure that that restaurant is located near where the couple is settling.
Games
This present is one that the couple will hopefully use over and over. Give the new couple one of your favorite family games like Life, Scrabble, or Monopoly. Every household needs a closet full of games to whip out on a rainy afternoon. Easy on your budget, this gift idea is one that the couple will surely appreciate when they are bored on a weeknight.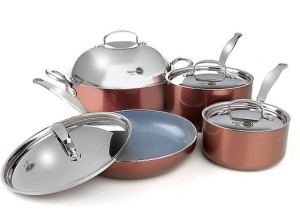 Cooking Set
This gift is not your regular baking dish gift. Try and come up with a theme to center this gift around. Some of my favorites are the pasta dinner or cupcake creation idea. For pasta, put everything in a colander. Include a spoon for stirring the noodles, pasta, an apron, and anything else you can think of! The cupcake making idea is similar. Give them a box of cake mix, your favorite recipe, a cupcake tin, decorating tools, and the list could go on.
Photo Credit: HSN
Cleaning Gift Certificate
No one really enjoys cleaning their house, no matter how nice of a house it is. For a gift that the bride will really appreciate, look up a cleaning service in their area and give them a gift card for an entire year of cleaning services. Not only will the bride love the present, but the groom will too. Less time cleaning means more time together.
Tool Kit
Many times getting marriage means that the couple will be living with each other for the first time. While moving in together can be fun and exciting, it can also be a huge project. Pictures and curtains need to be hung, or the pipe under the sink will need to be tightened. Don't leave the happy couple without a nail for their wedding photos. Put together a basic tool kit as a present that the newlyweds will surely use.
Practical Wedding Gifts
The gift ideas mentioned above are great ideas for any couple. However, if you feel like the newlyweds could benefit from a different type of gift, these are some ideas that any couple will use in their new life together.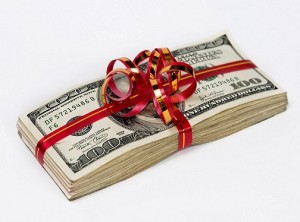 Cash
Moving in with another person can be expensive. There are move-in fees, deposits for utilities, and the list can go on. If you know the couple will be moving in with each other after their wedding this may be the perfect gift for them. They will definitely be appreciative of the help they receive. It could even be a little extra spending money that they can use on their honeymoon!
Kitchen and Home Goods
This is the classic wedding gift. Is there a set of knives that you could not live without? Pick up a pair for the newlyweds. Nothing is worse than living in a new home and not having a vegetable peeler for the night's dinner. Although this gift may seem boring at first, it is what every newly married couple cannot live without. Pick out something that you personally love but make sure to include the receipt in case the couple receives duplicates. No home really needs seven can openers.
Meaningful Gift
If you are close friends or family with the bride or groom, consider something that they will treasure for a lifetime. This can be a collection of photos with both of you or even a handwritten not that they can look at in years to come.
A wedding is a joyous occasion that should leave every happy couple prepared for a new life. Even if you do not know the couple of the next wedding you are attending, you can help make their wedding even more significant with a special and useful gift.