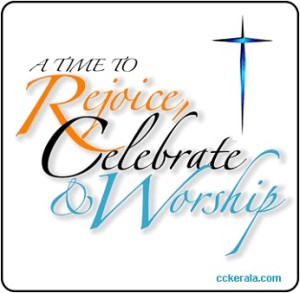 Easter is one of the best times for activities and fun. I'm not saying that this should just be all fun. Of course, we need to have time to reflect and repent. There are so many Easter activities and fun that you and your family can do. One of them is card making.
To make a simple and lovely Easter card, there are some key elements that need to consider such as foreground object, prints and colors of background, lettering and the main object of the card.
Make sure to avoid many images on the Easter card for it to look cleaner. Having a flawless lettering and a keen eye on the blending of colors of background and the foreground object should be considered. This way, the focus of attraction from our reader's eye will be on the Easter text message and to the main object of the card.
Just the same, we want our Easter card to be extravagant. This will make our readers appreciate and more interested in the visual composition of the card.
Creating a unique card should layer all of above key elements. Using those GIMP or Photoshop, editing software to work on our preferred image, will allow this layering affects. Right now, I am using Photoshop 7.
Foreground Objects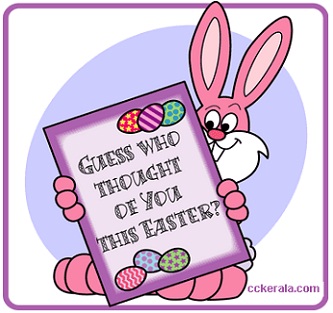 First thing to consider is choosing and creating your preferred foreground objects. Since Easter is mainly celebrating the life and resurrection or rebirth, some of the common Easter image includes –
The symbol of fertility – Bunny or rabbit
Symbol of Rebirth – Eggs
Symbol of life – A child or animals
I choose to use a photo of a young lady wearing a color pink outfit of rabbit. I took the poses of the image using Carrara. Using other 3D rendering services like Daz Studio, Poser, etc. will be a great help.
Feel free to use the three other bunny images in here to make your Easter card. Click on the image for a large version of the picture.
Using your own photographs is a great way to personalize our cards and will definitely allow us to send how much we value those people around us. Below is the photograph of my puppy integrated with spring theme background with the help of Photoshop.
Background Color and Prints
Spring symbolizes the new life or rebirth. This is usually represented by pastel colors, blooms of flowers and mostly birds.
There are several unique ways to create the background of our card –
Spend cash for background – Lots of awesome background can be bought in craft store where you can choose from.
Tiled background – See example below where I put on frame the image and have the background in tiles using a light texture. Remember to use a pastel color for a good harmony of colors.
Flat background – See second thumbnail for your reference. Using flat and little plain background will have a cleaner effect.
Textured background – See the last thumbnail featuring an overlay texture for a more dramatic visualization.
Personal background – Doing your personal background by combining two or more photographs and adding 3D effects.
Lettering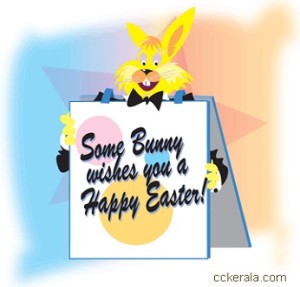 Using text and lettering while choosing your preferred font style and font colors will enhance the beauty of your Easter card. Using these creative and decorative fonts, you can type out your happy Easter wishes. Common online shop let you decide on these issues and let you pick your options from drop shadows, beveling and other stuff.
Photoshop use to have a number of effects that will surely help in blending this letter on your card. Always remember to save your text not as JPG but with a PNG format. Doing this, you will have a clearer letters in the Easter card.
Online stores also have a variety of amazing letters with different styles and images on it that you can buy. Flowers, birds, candles and other object associated to this letter will let your Easter card to stand out.
Using vector graphics application such as with Adobe Illustrator can help create personal letterings. There is also other software like Daz Studio, Poser and Carrara that can render those letters.
Main Objects
Finally, our Easter card should be visibly balance and don't have empty spaces once done.
Using other object such as butterfly, bird and bunnies will help us to balance these spaces and complement all the elements to the image. Remember that to much objects will cause lots of difference to the card and unfortunately may look dirty.
Always remember to have fun doing your cards with your family and may you have a Happy Easter!
Related Sources: